The advent of ONLINE POKER dramatically changed the nature of the game. As the players moved to the solitude of their own homes, all physical tells and reads fell off the tables. However,
a new online poker strategy emerged – the use of poker HUD – a specialized poker tracker software
which collects the statistical information from all hands a given opponent has ever played. The program then displays your opponents' playing patterns directly on your poker tables for quick in-game analysis thus allowing you to make much better decisions. This function is called a Head-Up Display, or HUD, and has profoundly changed the way players investigate the styles and tendencies of their opponents. Basically, if you don't use a poker analytics program, you are flying blind compared to others at the table.
The purpose of this poker HUD statistics guide is to show you new strategies for improving your game.
Using high-grade poker tools will allow you to increase the efficiency of your actions and to dominate your online opponents. My analysis of the statistics is geared towards No-Limit Poker but with a little tweaking of the numbers it can be applied to Limit Poker as well. The majority of examples are taken from 9-max full ring No-Limit cash games with average stacks sizes of 100BB, but the logic behind their analysis is universal and applicable to a variety of different situations.
Remember: if you don't use or fully understand poker tracking software, you are costing yourself money in every hand you play.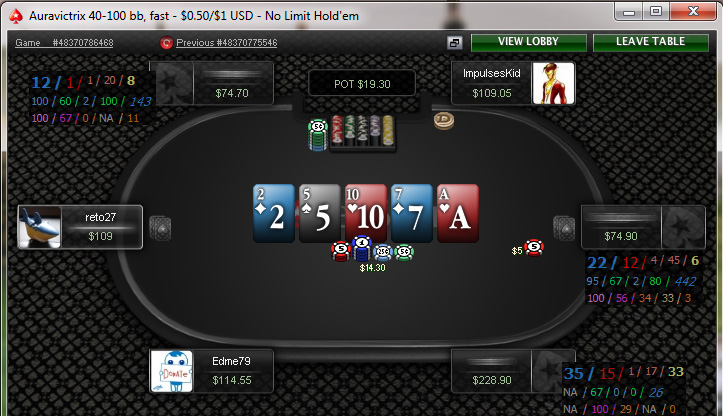 Learn more about different Poker HUD Stats:
Decide which poker HUD tracking software best suits your needs: